Are you a fan of PlayStation Vita? This is your thread!
Welcome! This is your one-stop resource for PlayStation Vita gaming. New and existing PlayStation Vita gamers are always asking questions about their new consoles or requesting recommendations on what games to play. This thread can answer all of those questions in one place. What's even better? The OP can adapt based on
your
recommendations! Feel free to share experiences and thoughts in your replies!
PlayStation Vita
MSRP: $199.99
--- Essential Accessories ---
Memory Cards
64GB
MSRP N/A*
|
32GB
MSRP $79.99*
|
16GB
MSRP $39.99*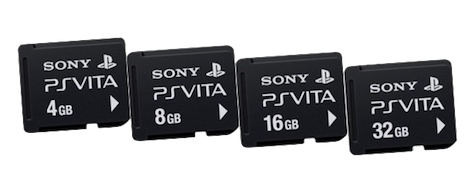 *MSRP prices are listed for reference, you can find them cheaper
**64GB memory cards are typically purchased online or imported
"What size do I need?"
Going digital? Get
at least
a 32GB memory card. Going physical? You can probably get away with 16GB.
One thing to keep in mind prior to purchasing a Vita is memory. The Vita uses proprietary memory cards and they are
expensive
. Be sure to consider how you plan to store your games prior to purchasing your system. Recommendations on card sizes will vary depending on the current prices of the cards, and how you prefer to store your games media. Prices fluctuate often, so it's a good idea to keep your eye on them and buy at the right time. You can find more discussion on this topic
here
.
System Protection
Protect your screen! To eliminate finger prints, scratches, smudges, etc., we recommend using a
screen protector
.
ProTip
: The easiest way to apply the screen protector is straight out of the box, before the Vita is exposed to too much dust or dirt. Wash your hands before applying. Have the screen protector ready to go before opening your system!
A protective case is also a good idea, whether you plan to travel with your Vita or keep it by your bedside. If you have a digital library, we recommend this
case
. If you have a physical library and need a case with game holders, we recommend this
case
.
Sound
While the Vita has decent speaker sound quality, we would recommend these
headphones
to improve your gaming experience.
Battery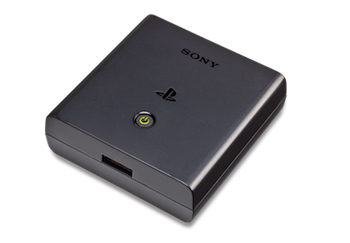 The PS Vita's internal battery can get you anywhere from 4-6 hours of gameplay, depending on how what applications you're running and your brightness setting. Travel often? Add approximately 4-7 hours of extra gaming with this
Portable Charger
. Ideal for long trips.
Keep in mind that even if you do not require the use of your Portable Charger over an extended period of time, it is advised to run the charger through a complete cycle at least once per year to maintain the quality of the battery life. To do this, simply connect your Vita to the Portable Charger in the comfort of your own home, drain the battery to completion, and then recharge. Do not leave the Portable Battery charging for extended periods (after completely charging), as this would also result in poor battery life.
Remote Play
One of the coolest features about the Vita is its ability to Remote Play with your PS4. Connecting over WiFi or directly to the PS4 console (ideal connection depends on your home setup), you are able to play PS4 games on your Vita! Unfortunately, input lag seems to be common. Wired connections and limiting signal obstruction between the Vita and the PS4 or router help, depending on what you're connected to. Expect to play around with your setup and adjust as-needed until you find your optimal Remote Play settings.
Certain games are more compatible than others, depending on the controls. Games that require heavy L2/R2 and L3/R3-use can be awkward to play on the Vita, as the handheld lacks those buttons. Some games let you re-map the controls, while others let you use the back touchpad to replace L2/R2 L3/R3. It can get tricky. You can find more discussion about using Remote Play
here
.
PlayStation TV
MSRP $79.99*
*Currently selling for much cheaper
Although now discontinued, the PlayStation TV is another great way to Remote Play games. In fact, some Vita titles can be played on the PlayStation TV without requiring a Vita at all. This is a major convenience for those Vita exclusive games that you would prefer to play with a Dualshock. It's important to note that using the PlayStation TV in this fashion will require you to either transfer the game/save data onto a separate Memory Card, or to swap the Memory Card between the Vita and PlayStation TV. You can browse a list of PSTV compatible games in the
PlayStation Store
.
You can find more discussion on this topic
here
.
1 Year
MSRP $49.99
|
3 Months
MSRP $17.99
What is the best service offered in the video game industry? Look no further than PlayStation Plus (PS+).
A single membership extends across all of your PlayStation consoles. You get access to a monthly rotation of free* games, in addition to increased discounts on weekly specials and sales. You want more? You also get early and/or exclusive access to betas, demos, and other discounts. Should we keep going? 10GB of Cloud Storage is included in your subscription. Still not enough? Automatic updates on your PS3 and PS4 will install those hefty patches ahead of time, giving you more time to play! And finally, a PS+ subscription is required* to play online multiplayer. Even if you don't play online, we still highly recommend PS+. The discounts and perks will more than pay for itself throughout your subscription.
PSA: Retailers will occasionally sell PS+ subscriptions for a discount. The most common sale is $39.99 for 1 Year. If you find a sale, feel free to purchase more than one. When redeemed to the same PSN account, your subscription will "stack," extending your expiration date.
*Any content received that was "FREE" will become "disabled" upon expiration of your PLUS subscription
**PS+ subscription required for PS4 multiplayer only
--- Games ---
Persona 4 Golden


Metascore: 93
User Score: 9.2






LittleBigPlanet PS Vita


Metascore: 88
User Score: 8.6






Shovel Knight


Metascore: 92
User Score: 8.1






Tearaway


Metascore: 87
User Score: 8.9







Hotline Miami


Metascore: 85
User Score: 8.4







Rogue Legacy


Metascore: 85
User Score: 7.9






Gravity Rush


Metascore: 83
User Score: 8.5






Uncharted: Golden Abyss


Metascore: 80
User Score: 7.4






Guacamelee!


Metascore: 87
User Score: 8.3






Sound Shapes


Metascore: 84
User Score: 7.8






Freedom Wars


Metascore: 73
User Score: 8.3






Danganronpa


Metascore: 80
User Score: 8.0






Severed


Metascore: 83
User Score: 7.9






Killzone: Mercenary


Metascore: 78
User Score: 8.8






GAME


Metascore: ##
User Score: #.#

[url=LINK][img]IMAGE[/img][/url]